Crete has much to offer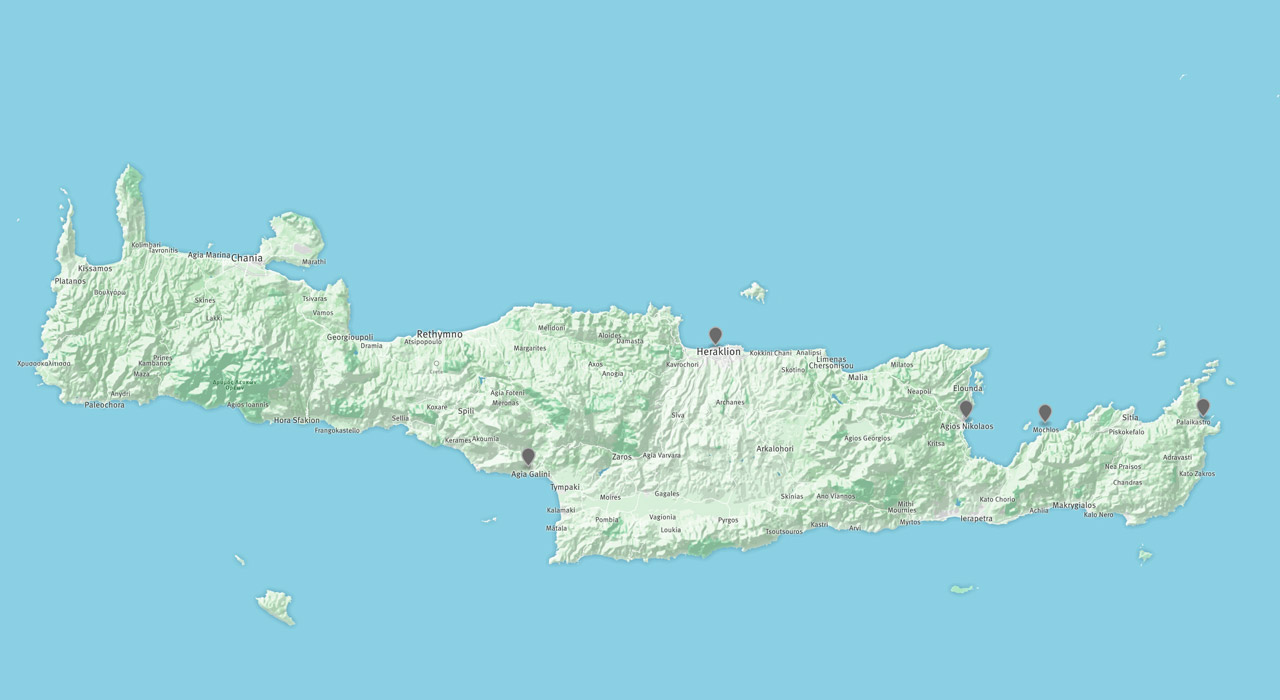 Zeus must have been a networker
Crete is becoming increasingly popular for cyclists. Whether road- mountain- or touring bike. More and more bikes can be seen on the roads, trails and dirt roads.

Our Crete Cycling network wants to make a contribution in helping you to find your personal best trail on the island alongside with the most fitting equipment. This website will provide you all information about the different opportunities on Crete. Plan your stay conveniently from home - choose between an individual or group-experience with your own or rented bike. To improve your fitness you also can take part in one of our bootcamps in spring.
Would you prefer a mountainbike vacation doing day trips and relax at the beach partially? Or are you more interested in doing a multi-day tour in the East of Crete riding from hotel to hotel? Or are you more the type for a late summer vacation cruising your roadbike the Messara plain for a week? Guided or self guided by our GPS devices - anything Is possible.
If you want to rent a bikes, you can do so by picking it up at one of our bike centers or take advantage of our service and get it delivered directly to your accomadation on the island.
If you are spending your holiday in the beautiful city of Heraklion and are looking for a special sightseeing event - why don't you try our guided city-cycling tour! For even more ambitious cyclists the Tour of Crete from the 8th to the 13th of May 2016 might just be the thing! All information and booking options can be looked up here.
Crete itself is known for the hospitality of its inhabitants and mild climate in spring and autumn and dry summer days in July and August. But the island holds much more than that! The saison lasts from February till late november and therefore provides its tourists much more possibilities. When the locals celebrate traditionally we drive by on our bikes. If the beach sand burns your feet we head up into the mountains and while on other islands cyclists battle for the last spot on a concrete, we gether fundamental training in the Messara plain along olive groves.
You already booked one of the countless resorts at the north coast of Crete, nevertheless we can deliver you a bike so you can enjoy the marvelious sea and mediteranean food while taking day tour challenges on two wheels. Your next vacation can be planned exclusivly with us to combine your personal cycling interests with happiness for the whole family.
Our team members are cretian, belgium, german and swiss. The commen goal is to promote Crete as one of the cycling hotspots in Europe.
not without a strong partner
Great support we have received from our Swiss supplier BMC. They bring perfect road-, mountain- and touring bikes on the tires that simply fits both the amateur cyclists as well as the ambitious cyclist who still want to achieve something. Innovative 29 "mountain bikes or high-quality carbon road bikes are standard and no one has to compromise.
But not only at the bikes BMC supported us the support for our amateur race, the Tour of Crete and at equipping the stations with spare parts and accessories is terrific. Therefore, at this point a honest "thank you".
Working in the tourist business we benefit from the expertise of a specialist sports travel tour operator." sun + fun Sportreisen" is our strong partner here. With the security of a German tour operator and tourist- and sporting know-how of dedicated consultants who know Crete very well through many visits you are here in good hands. Sun + Fun Bike-Folder Request.